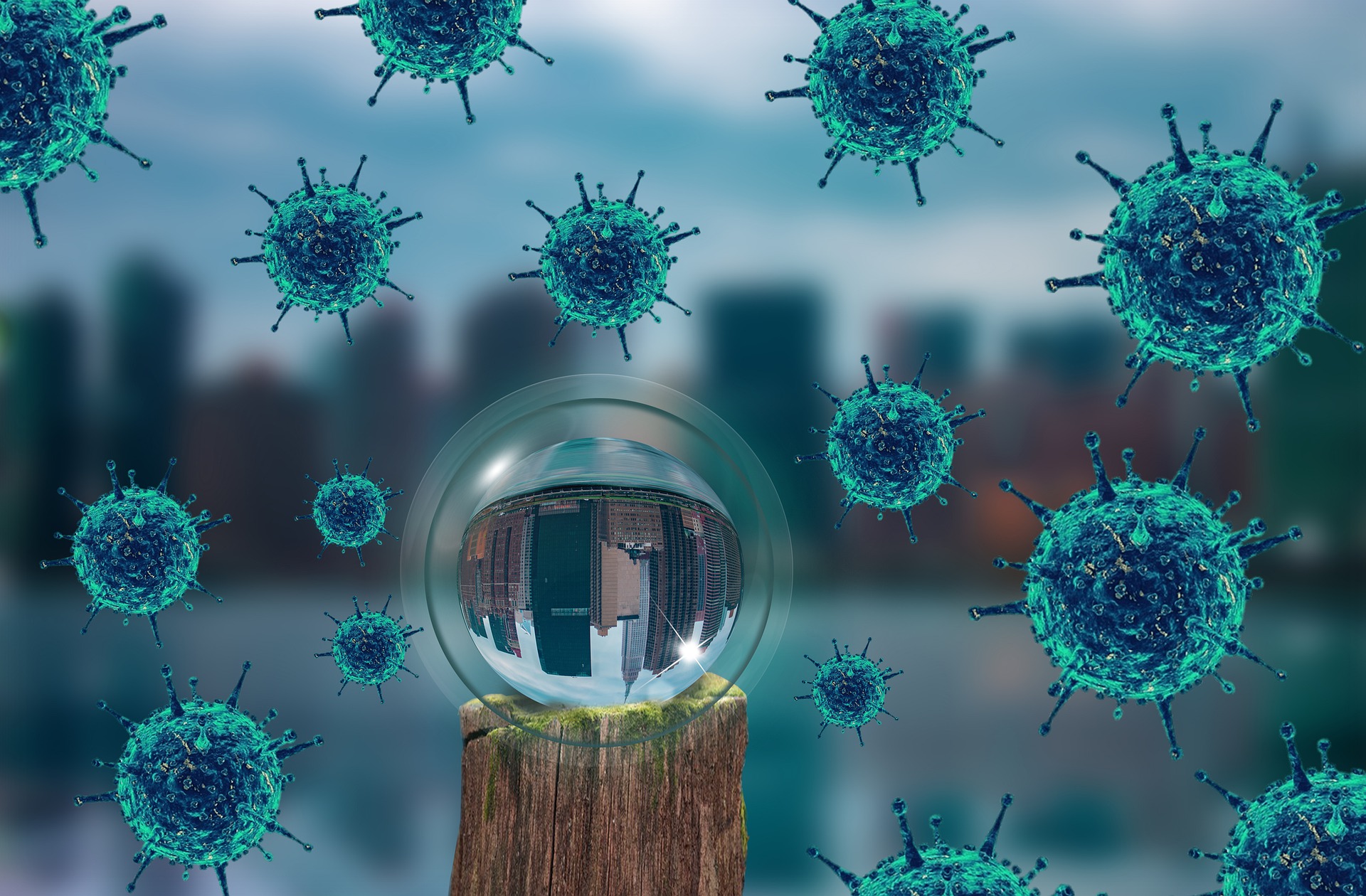 Last week, residents couldn't escape the new word, "Omicron"—the latest permutation of the COVID-19 virus. The Greek alphabet doesn't usually work its way into daily conversations, but in, "Omicron" was one Greek letter that made its way into discussions about everything from holiday parade gatherings to global travel plans. It hadn't yet been invoked in connection with the gasoline price rises—but that may have been just a matter of time.
The topic of real estate was no exception. In fact, to the extent that it affected local mortgage interest rates, the new variant had indeed touched on home sales. By midweek, the home loan industry's Mortgage News Daily was dominated by two Omicron stories:
"Big Swings as Covid Squares Off Against The Fed" affirmed a connection between Omicron and mortgage interest rates. Since speculation about the new variant's possible resistance to vaccines had sent "stock prices and bond yields screaming lower," investor capital was fleeing into home loan funding entities.
"Mortgage Rates Much Lower So Far This Week" made the link explicit. It detailed how "…rates benefit from news and events that cause investors to seek protection from risk." Early fear-inducing reports of Omicron's possible resistance to vaccines provided the specter of risk. Although those reports later seemed to have been overblown, "risk's" first cousin, "uncertainty," kept the investment community unnerved.
Before Omicron, mortgage rates had been creeping up—a trend that had been motivating buyers to act quickly. But MND's take differed from MarketWatch.com, which headlined, "…will the omicron variant trip up the real estate market?" MW speculated that October's surge in market activity ("Contracts signings jumped") was largely due to buyers' fear that interest rates were on the rise. If Omicron kept a lid on rates, that motivation would fade. Furthermore, if consumer confidence was shaken, "that could cause some would-be buyers to second-guess their decision to purchase a home."
The Omicron- real estate link had made its mark—but its ultimate effect was in doubt. By week's end, Money.com noted that mortgage rates had continued "to remain stable notwithstanding volatility in the financial markets." The evidence: by Friday, the week had left rates for 30-year fixed-rate mortgages with a .01 percentage point gain over the previous week.
What is clearer is that the current market remains strong for homebuyers (and the sellers looking to attract them). Call me for more!