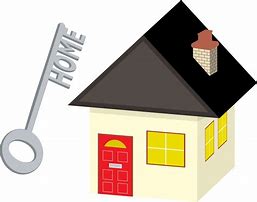 If you are considering selling your own home, one natural question you might be curious about is what specific features are currently boosting selling prices the most? A query to Google yields plenty of answers in the form of feature lists. Some popular lists put kitchen improvements first, bathroom improvements next, then features like lighting, energy efficiency upgrades, and so on. Other lists include "spruce up your landscaping" and "increase your finished square footage."
HGTV lists "minor bathroom remodel" in first place (that returns 102% of the dollars invested), while moving.com finds "upscale garage door replacement" is currently adding the greatest value when keys change hands.
These are all valid ideas for increasing value—although hoping to add 2% to the bottom line might not justify the expense. Another 'value' question goes to features that are already part of a property. Which of those do today's buyers value the most? Is it a swimming pool? A good-sized deck? Taller ceilings? All those features rate mentions as "important" or "valuable" to 2021's buyers—but at least to the list-makers, there's little agreement when it comes to nailing down what's the most valued feature.
Although it may not be overly helpful when it comes to selling your own home, by one standard, you can make a good case that the single most valuable feature has been identified. If you wanted to add it to your own property, it would be expensive (the average cost is $180,000, but can vary between $150,000-$400,000). On the other hand, in the biggest U.S. cities, homes with this feature are priced a full 35% higher on average than those without!
The feature is (drum roll here): an ADU. This is the acronym for an Accessory Dwelling Unit. There are 1,500,000 of them in the U.S.—a number that's growing by nearly 9% per year. Porch.com describes ADUs as "secondary homes on a residence." ADUs have their own kitchen, living area, bedroom, and entrance. They can either be attached to the main house (like a loft conversion) or detached (like a guest cottage).
The outsized value-add does make perfect sense. In addition to the obvious functional value for families with aging seniors, this feature can produce extra income if the owners choose to rent it out. When you do the cash flow arithmetic vis-a-vis the monthly mortgage numbers, the value becomes evident.
Selling your own home today can benefit from the well-publicized shortfall in listed residential properties. To discuss the latest results, call anytime!