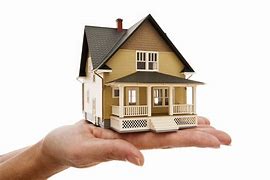 The Motley Fool's website has experienced a jump in its popularity recently—now counting more than 400,000 attentive subscribers. Even though its main appeal is to stock market investors looking to keep abreast of the latest "Foolish" Wall Street securities tips, it has attracted a wider audience for its in-depth content. Its influence is growing. As one SEC chairman said about a recent ruling, "Two-thirds of our letters came from Fools."
Homeowners who keep an ear tuned to Foolish pronouncements would have found their recent residential real estate commentary encouraging—especially if they intend to list their own house for sale. Addressing the question, "Is Now the Right Time to Sell a Home?" MF provided an unambiguous answer. Their reasons:
Low inventory. Fannie Mae forecasts a continuation of "a lack of homes available for sale." The government-sponsored enterprise finds the deficit "remains the key constraint…driving home price appreciation."
Days on Market. The DOM number has been shrinking, now standing at 17 days faster than it was at the beginning of 2021. Per Realtor.com's weekly survey, "…the speed has quickened so much that every week since mid-March has had a lower time on market than the fastest-selling week in 2020."
Interest rates. They may be on the move soon, but at this juncture, mortgage interest rates are still close to multi-decade lows. That expands the number of buyers whose incomes qualify them for your sale.
Regardless of whether the impetus for selling your house is personal or financial, last Friday's Bankrate.com repeated a familiar recommendation: "To get top dollar, a home has to be priced right and exposed to the widest possible audience." To guarantee that"…it's a good idea to consider enlisting the help of a knowledgeable agent." I couldn't agree more!