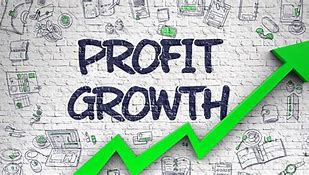 Last week could have been misleading for busy real estate investors who were too rushed. If they were pressed for time, skimmed headlines or only the first paragraph or two of reports and opinion pieces might have left them with false impressions. Some of last week's news could have been somewhat dismaying—needlessly so.
Take last Monday. Realtor Magazine's "Home Seller Profits Take Surprising Turn" was the lead story, opening with "Profit margins for home sellers took an unexpected dip in the second quarter…". If a phone call had interrupted at that point, it would have been hard for any investor to feel good about the "surprising turn" and the "unexpected dip.
Similarly, real estate holders whose smartphones or iPads flashed just the top of CNBC's Real Estate web section would have seen "Pending home sales drop in June…" (or its sub-head:"…more evidence of a housing turnaround")—and surmised that June had put the brakes on the stellar performance of U.S. residential real estate.
More thorough readers would have been spared the consequential brow-furrowing. Those with easily upset stomachs would have saved the antacid tablets for another day. As it turned out, the summertime copywriters had simply fallen prey to a traditional August newsroom foible. This happens when too many newsmakers go on vacation, leaving writers with nothing to report on. As the void of incoming activity fills hour after empty hour, molehill reporting becomes mountain reporting. Hiccups become earthquakes.
At CNBC's Real Estate composing room, that is how, although it was true that signed contracts on existing homes "fell in June," that cliff was only a 1.9% drop from the previous June. This was at most a micro-cliff of a falloff—one that was accompanied by June's regional pending sales increase of .5%. Even so, CNBC had to admit that "Buyers are still interested and want to own a home…" despite price rises in May of 17%, completing "the largest annual gain on record."
Likewise, exploring just a phrase or two further into Realtor Magazine's "surprising turn" yields the information that profit margins "continue to significantly exceed levels from a year ago."
How could this be an "unexpected dip"? Second-quarter profit margins registered a "rare decline" from first-quarter profit gains! This despite profit margins (the return on investment that sellers realize on their original purchase price) chalking up a hard-to-complain-about 44.9% in the second quarter. But sharp-eyed (and desperate-for-content) writers noticed that that was down by 3.5% from the first quarter, so there was something to carp about!
Cited was the San Jose, California profit margin, down from 85.6% in the second quarter of 2020 to 67.4% this year. Only a 67.4% profit margin! The source for the numbers was an ATTOM data Solutions publication, whose writers were candid enough to begin their title, "U.S. Home Sale Profits Remain High…." As is often the case, local homeowners (who are also, by definition, real estate investors) could safely ignore last week's debatable "evidence of a housing turnaround." It's more reliable to contact me for an undramatic review of the latest real estate activity. Do call!