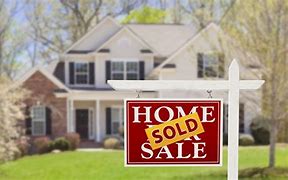 "First things first" is another one of those simple sayings that people utter without thinking—it just means, "Do this; everything else can wait." It can be uttered by parents as they lay down a work/reward sequence for their children—or by project leaders pointing out the first task on the top of a process flowchart.
For anyone thinking about buying a home, "first things first" works pretty well, too. In that setting, the "first thing" that ought to come first is The Number. It's all about The Number.
'The Number' is the figure that's the centerpiece in CNBC's recent engaging home-buying commentary that's headlined, "As home prices rise, here's what buyers can do to land a deal." It begins with the news that for the second week in a row, the total of U.S. listings was up 40% over a year ago. Since low supply rather than high demand has pushed median home prices up 17.2% over that timeframe, the trend portends better days to come for buyers. Realtor.com's chief economist agrees: "Those struggling to find a home are likely to see improvement…for the spring buying season."
But in a market that's still very tight, one mortgage servicer offered a piece of advice—that buyers "take a pause and do a little soul searching." The CEO of a financial education firm offered less philosophical advice: "Come up with a number first."
He wasn't speaking of just any number. He meant The Number.
The Number is what you can afford—the figure that includes "not just your principal and interest payment, but taxes and insurance payments." For current renters, another financial advisor approaches it in another way. She asks her clients what they are paying in rent—and "if that's okay for them." Today, given the growing likelihood that some expenses (like utility rates) will rise, The Number should include a reasonable cushion that allows for future increases.
Having established the importance of coming up with a reality-grounded Number as the first-things-first starting point, CNBC's commentary adds the next step in the future homeowner's due diligence: "finding a real estate agent who is experienced in both buying and selling homes." I couldn't agree more—except perhaps to suggest one minor addition for the top of the first-things-first sequence: call me!