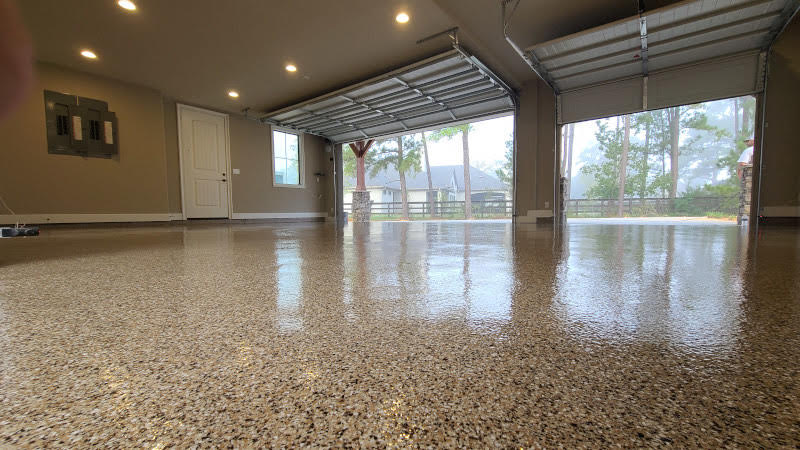 If you are preparing to sell your house, if you've been thinking about using the garage as a clutter depository, you might want to review some relevant words that just appeared in Realtor® Magazine. The article was directed to us Realtors: "3 Questions Agents Should Be Ready to Answer About the Garage"—but the gist is relevant for owners.
Question One seemed to be a no-brainer: 'How big is the garage?' Its new importance was attributed to the pandemic, which has brought renewed focus on an area that used to be of secondary interest. Beyond just the square footage, extra details like the garage door clearance and ceiling height can be advantageous features. As work-from-home becomes more and more common, buyers frequently intend to use this space for more than just auto storage.
Next was 'What does the garage floor look like?'—which is why owners might want to attend to any possible defects before decluttered items start piling in. Epoxy flooring "is considered a garage upgrade"—but unsightly cracks or crumbling concrete might be in need of correction.
A third question that agents should be able to answer is 'What stays in the garage?' Examples are workbenches (if they aren't built-in) or shelves.
In fact, before a home appears on the market, owners might give serious thought to storing temporarily-garaged clutter elsewhere. Being able to show a garage as an empty space can make a markedly positive impact. For prospective buyers who intend to use the space to house a professional work suite or hobbyist center, the appeal of a clean, wide-open garage can be the detail that seals the deal.
Preparing your home for its listing debut is easy when it's tackled in an organized fashion—something I can help with. Call anytime!