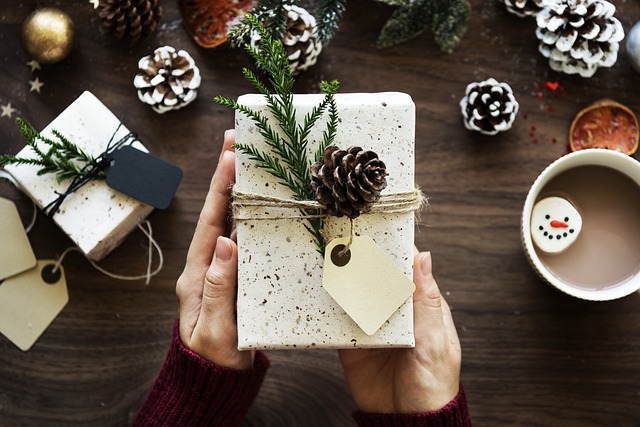 According to last week's news release, if you already see your St. Louis neighbors putting up their holiday decorations, they're just going with the flow. At least that's the conclusion you'd come to if you trust a newly cited consumer poll by minted.com, the online gift marketing site.
As widely reported by NBC and CBS affiliates, eight in ten Americans report that they begin decorating "before autumn leaves fall"—and six in ten "think holiday decorations in stores can be put up before the end of October."
Now, since it's widely agreed that most folks consider November 1st to be the earliest launch date for holiday ornamentation, it would be quite a surprise if Pre-Halloween holiday decorating is actually the norm in 60% of St. Louis households. If true, you have to wonder if the witches and goblins now have to move over for Santas and reindeer (or menorahs and dreidels). It would make for some crowded displays.
The report notes that "about half of respondents say decorations around town" mark the beginning of the holiday season. That part does sound credible.
But as for the other findings, there are good reasons why St. Louis householders may not really be in the minority if they decide to hold off for at least a couple more weeks before unpacking the Christmas or Hanukkah trimmings.
For one, it's proving difficult to find published evidence of the survey results the TV shows are citing. For another, since minted.com is a purveyor of custom-printed holiday greeting cards, if their polling is limited to their customers (who probably order cards well in advance, since they have to hand-address all of them), any such survey wouldn't typify many St. Louis households.
At any rate, it's likely that a lot of St. Louis residents will remain content to wait for the little trick-or-treaters to be snugly in their beds before hauling out the next holiday's paraphernalia. And come to think of it—won't that consist of Pilgrim hats and turkeys?
Aside from holiday gear unpacking, it's never too early to start planning when real estate dealings are in your future. Call me then! 636.329.4100