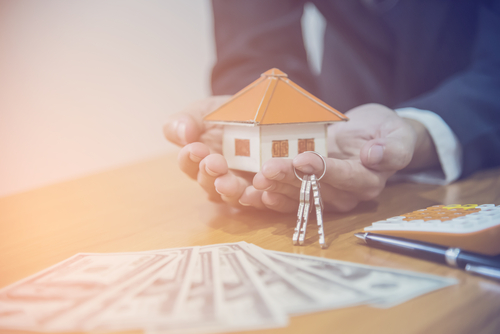 Before a first-timer has experienced the complete home-buying process, given the number of unknowns that seem to be dependent on one another, they're bound to be at least a little baffled. What if there are unseen problems with the house? What if the home loan company decides not to cooperate? What if—well, who knows what other snags could pop up? Common sense tells them there must be ways to address all the unknowns; otherwise, no one would ever be able to buy a home.
The most common way to deal with the unknown possibilities is to seek the help of an experienced St. Louis Realtor® like yours truly. And in fact, the majority of the greatest risk factors can all be tamed by a single concept—one that is built into almost every formal offer to buy. The concept is the "buying contingency"—a built-in fail-safe every homebuying veteran knows well. There are usually multiple contingencies built into every offer to buy. Each one addresses a what-if circumstance that allows the buyer to either opt out or alter the offer. Here are five areas where contingency clauses serve to alleviate buyer anxiety:
Financing. If a buyer isn't planning on paying with cash, a home loan will have to be arranged. If it cannot be arranged in a timely manner, a financing contingency may relieve the buyer of being penalized for the failure to close.
Appraisal. This is usually part of the financing situation. If the St. Louis lender's appraiser arrives at a value lower than what would warrant a sufficient home loan, this contingency may allow for a renegotiation of the price and/or a cancellation of the deal.
Inspection. If the buyer's professional inspector's report discloses interior or exterior faults that were previously unknown, depending on the extent of the problems, this contingency addresses what happens next. If negotiations fail to yield a satisfactory solution, the buyer can back out of the sale.
Title. This contingency addresses possible "clouds" or undisclosed liens or judgments against the property.
Home sale. First-timers don't need to worry about this one—but for existing homeowners, this allows a buyer sufficient time to sell their own home. If no buyer surfaces, it allows the buyer to avoid having to pay for two homes at once. The downside is that the seller may choose a competing offer (even one for a lower sale price) if it doesn't contain this contingency.
Multiple contingencies are effective ways to relieve buyers of risks that would otherwise prevent a free-flowing market. When you give me the nod to help you find and negotiate your first St. Louis home, they are among the many details that I'll be able to clarify as we encounter them. Call me! 636.329.4100