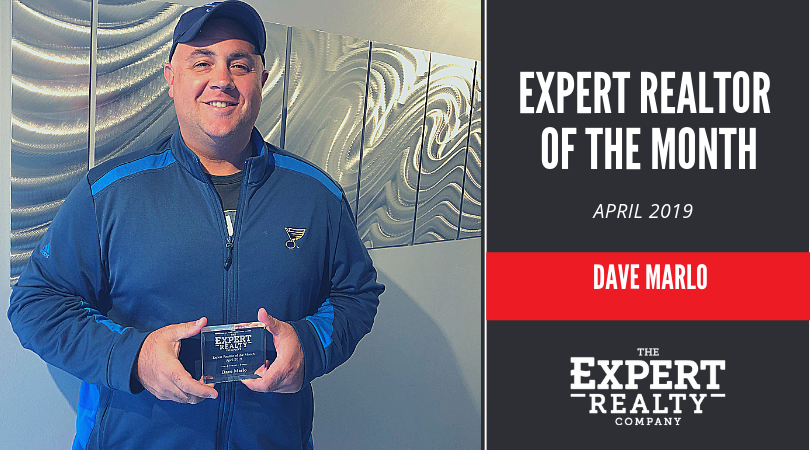 The Expert Realty Company would like to congratulate Dave Marlo for being our "Expert Realtor of the Month" for April 2019 for Top Sales!
Dave is one of our best expert realtors — always looking to provide expert service to his clients while giving back to his community!
We appreciate his for your hard work and commitment to his clients in April and always. Keep up the great work, Dave!
If you're looking to buy or sell a home, contact Dave at 636.329.4100 x115 or email dmarlo@expertrealtyco.com today!