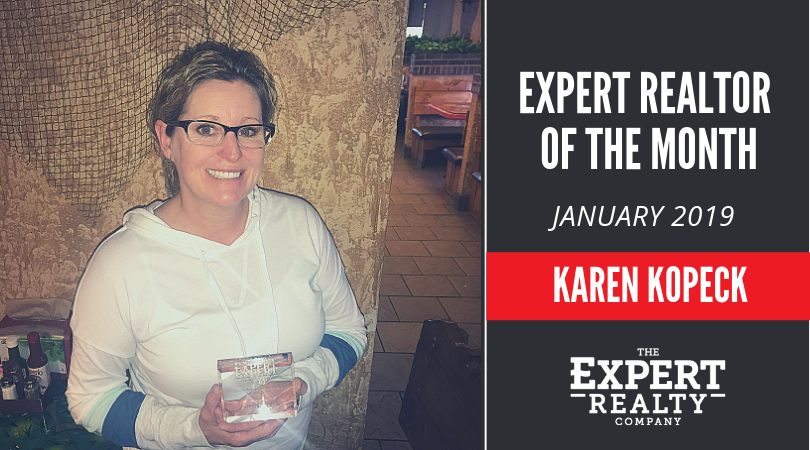 The Expert Realty Company would like to congratulate Karen Kopeck for being our "Expert Realtor of the Month" for January 2019 for Top Sales!
Karen is a rock star salesperson who worked tirelessly through out the month of January to deliver quality service to her clients. We are extremely appreciative of her dedication and what she brings the The Expert Realty Company team!
We appreciate her for your hard work and commitment to her clients and Expert Realty. Keep up the great work, Karen!
If you're looking to buy or sell a home, contact Karen at 636.329.4100 x105 or email kkopeck@expertrealtyco.com today!