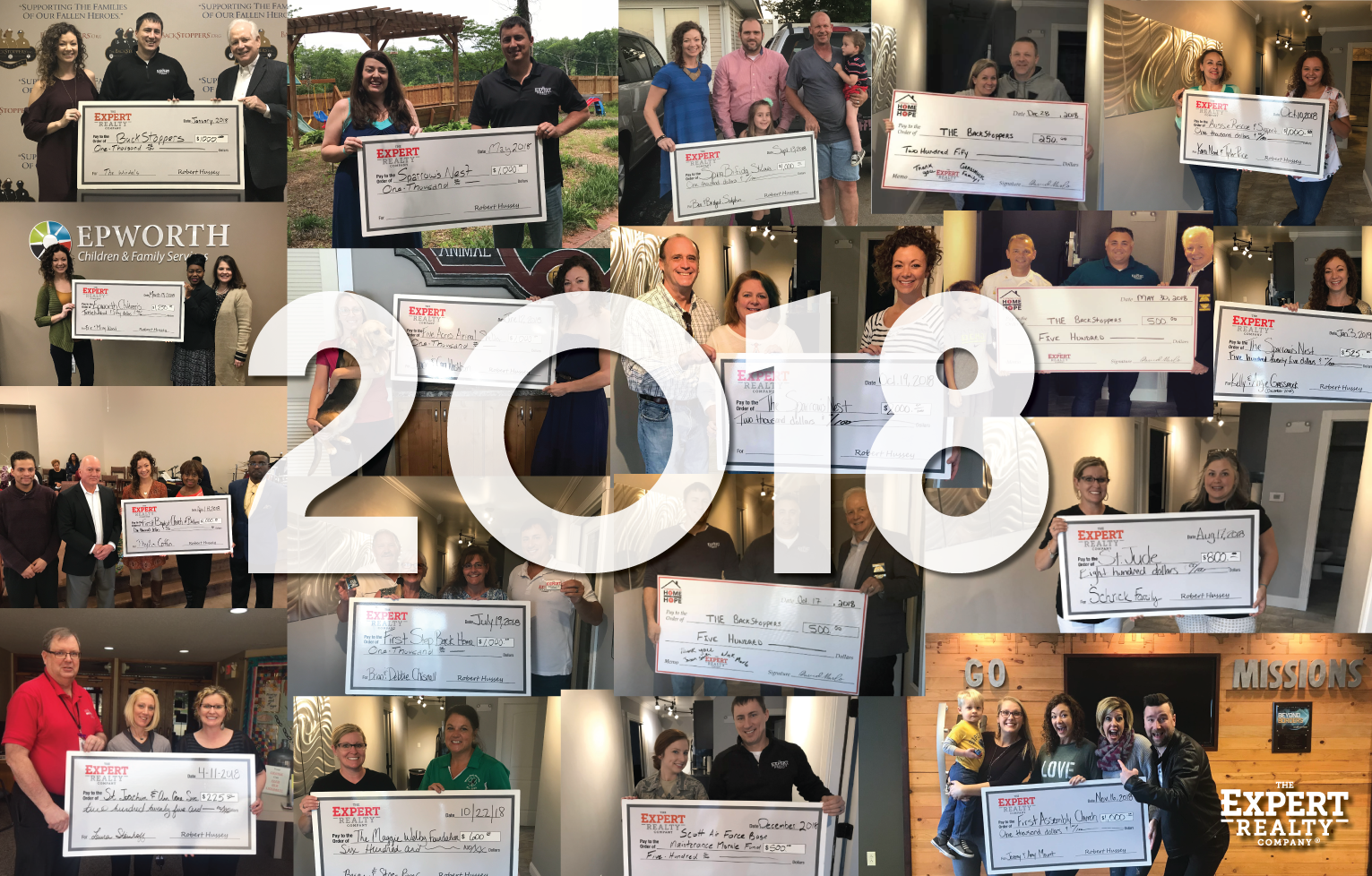 Robert Hussey, Owner and Broker of The Expert Realty Company located in Lake Saint Louis, Mo pledged to donate a portion of our monthly commission to a charity nominated by our clients.
So at the beginning of each month, we take charities nominated by our clients at closing from the previous month. We then draw ONE of those organizations randomly to receive a donation from our previous months earnings.
Last year in 2018, The Expert Realty Company donated a total of $14,625 to charities located all around St. Louis Metro area — surpassing our goal of $12,000! [CLICK HERE TO SEE CHARITIES.] Our goal for 2019 is to hit $15,000!
Do you want to HELP US turn homes into hope? Please share this website or our contact information to anyone you know who is thinking about selling, buying or building new construction — and our experts will assist them in the process!
Keep track of our monthly donations by visiting Charity page.
The Expert Realty Company is a full-service real estate brokerage firm serving St. Louis metro area. Owner and Broker, Robert Hussey believes strongly in two things. First, providing expert realty service to their clients. And secondly, giving back to their community by supporting local charities. For more information, visit www.expert.realtor.