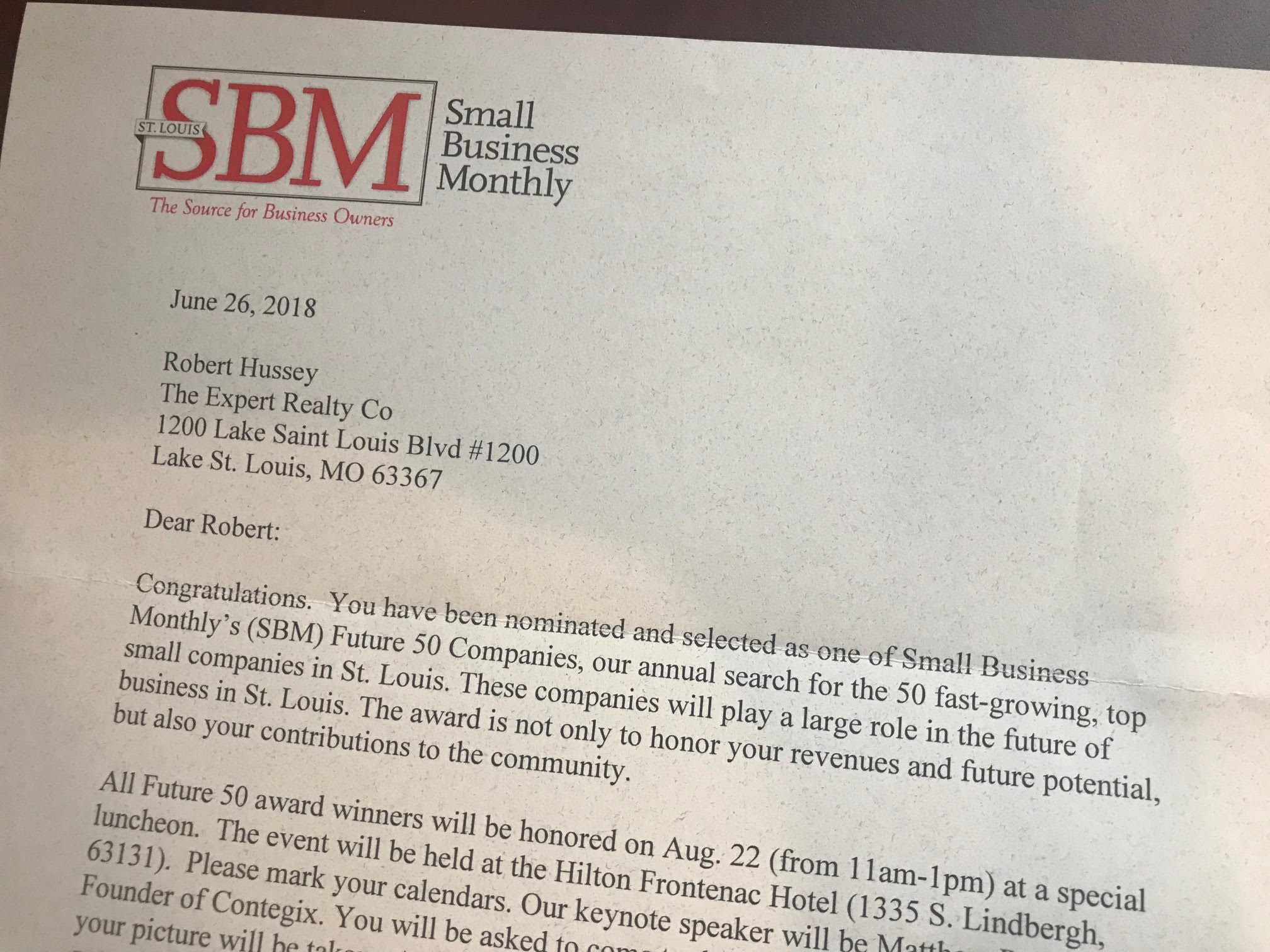 The Expert Realty Company, a full-service real estate brokerage, is proud to announce the company has been named one of the "Future 50" fastest growing small businesses by the St. Louis Small Business Monthly.
Our company will be recognized at an awards banquet from 11 a.m. till 1 p.m. on Aug. 22 at the St. Louis Hilton Frontenac.
"We would like to thank the Small Business Monthly for this award and congratulate all the 2018 Future 50 award winners," stated Robert Hussey, Expert Realty Owner/Broker. "We'd also like to give a huge thank you to our realtors and support staff because without your dedication to excellence in helping our clients and giving back to our community, there would be no award."
Locally owned and established in 1988, the Small Business Monthly (SBM) supports professional growth in the St. Louis area for businesses.