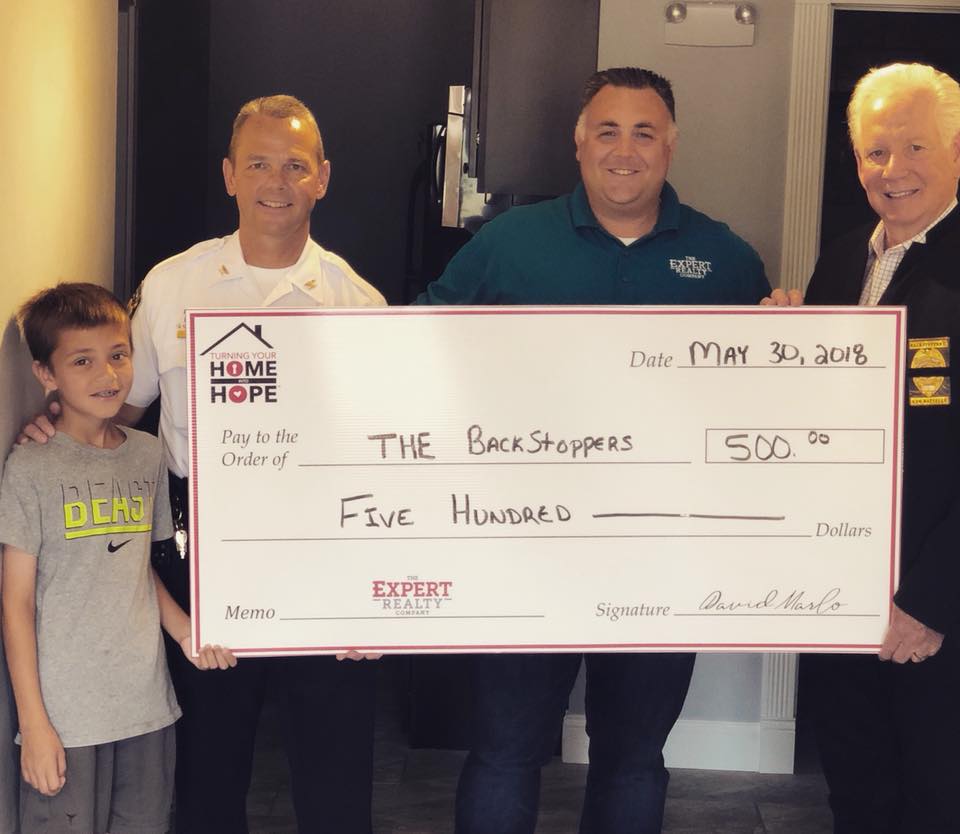 Expert Realtor Dave Marlo Donates to Backstoppers
On May 30, 2018, Expert Realtor Dave Marlo presented a $500 check to The Backstoppers, Inc. for his program Turning Your Home into Hope®️ – for Heroes.
BackStoppers is a nonprofit providing support to the families of all police officers, firefighters and volunteer firefighters, and publicly-funded paramedics and EMTs who have lost their lives or suffered a catastrophic injury performing their duty.
Expert Realtor David Marlo is determined to help our community heroes by offsetting many of the costs that goes along with buying/selling a home, while ALSO raising money for The BackStoppers, Inc.
"Congratulations to Dave on his first Turning Your Home into Hope®️ donation to BackStoppers," stated Rob Hussey, owner of The Expert Realty Company. "We are so thankful for your generosity to our community and to have you on our team — Thank you for all you do!"
Learn more on how Dave can turn YOUR home into HOPE by visiting www.turningyourhomeintohope.com today!